Welcome to Foxypedia!
FUR THE LOVE OF FOXES!
Do you love foxes and video games? This is the wiki for you! We have everything from Tails to Ninetales. We are running very low on contributors, so it would be very helpful if you helped out.
We're a collaborative community website about Foxes of Gaming that anyone, including you, can build and expand. Wikis like this one depend on readers getting involved and adding content. Click the "ADD NEW PAGE" or "EDIT" button at the top of any page to get started! Helpful link.
We may expand to include other media in pop culture, but for now it's just games.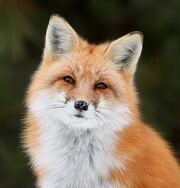 Popular Foxes
[
]
Contributors
[
]
We are currently running low on staff right now; so here's the people who contribute:
Stuff to add
[
]
Foxes from World of Warcraft: link
Foxes from Animal Jam
Foxes from more Roblox games
If you want guidelines on submitting contents see
User blog:FoxyAlex25/Submission Guidelines